Providing Rooftop HVAC Services for 30+ Years
Serving Calgary, Red Deer, Lethbridge and areas.
Commercial rooftop HVAC units offer reliable and cost-effective climate control to entire buildings… When they work properly.
When they don't, you need experienced HVAC experts to fix things fast and for a fair price.
This is why Calgary's commercial building managers, apartment managers, and condo boards trust ICEMASTERS – we're masters at keeping your rooftop HVAC system functioning right!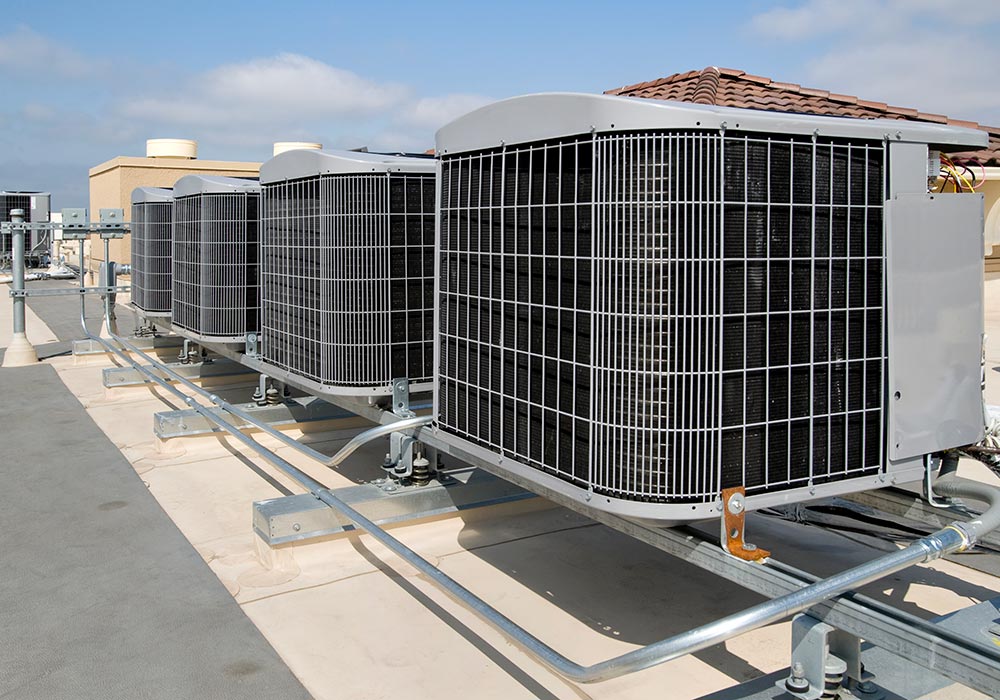 Trust us when we tell you that without proper installation and regular servicing, commercial HVAC systems can easily become damaged, stop working, and/or need to be replaced altogether. Correctly installing and maintaining a commercial HVAC system is hugely important to getting the best results from your commercial and rooftop HVAC units.
Commercial rooftop HVAC replacement or installation services
Replacing a rooftop HVAC unit isn't simple – you can't just pick one from a catalog and arrange for delivery.
Considerations such as electrical demands, ventilation requirements, the availability of space, and even structural concerns need to be taken into account.
What's more, if your unit isn't properly configured then you risk wasting money on excessive energy costs. You also have to deal with inevitable complaints coming from suffering workers and/or tenants.
Our certified professional technicians have the experience and knowledge to correctly evaluate your unique property. We will help you to find the right heating and cooling unit and to develop a customized budget for its installation, operation, and maintenance.
Our exceptional HVAC and refrigeration techs will also examine your current unit to determine whether you even need to replace it in the first place!
How ICEMASTERS services your rooftop HVAC better
Although these units are often marketed and sold as being virtually maintenance-free, the fact that they are constantly exposed to the elements means they're still going to require proper service. Additionally, having an existing rooftop heating and cooling unit repaired immediately is often dramatically less expensive than replacing it would be.
At ICEMASTERS, we don't play games or hide costs from our customers. We know how important quality work is, especially in situations where business owners or building managers might not be familiar with some of the more technical specifications. ICEMASTERS provides fast, cost-effective, and dependable rooftop HVAC services.
We want you to feel as good about our work months and years down the road as you do the minute we leave, which is why we stand by our work and never leave screws, garbage, or other debris sitting on your rooftop (all too common with some suppliers). Customers turn to us because they want great work at a fair price, all from a team of trained technicians they know they can trust.
Check out our Calgary Commercial HVAC page for more info.
If you need service, repair, or installation on your commercial rooftop HVAC unit, get in touch with ICEMASTERS now at 403-294-9384!