Walk-in Freezers and Walk-in Coolers
Serving Calgary, Red Deer, Lethbridge and areas.
Your cold storage capabilities are critical to your business.
Whether you have a smaller restaurant-style walk-in cooler or a large refrigerated warehouse, our team of cold storage experts will make it work right again.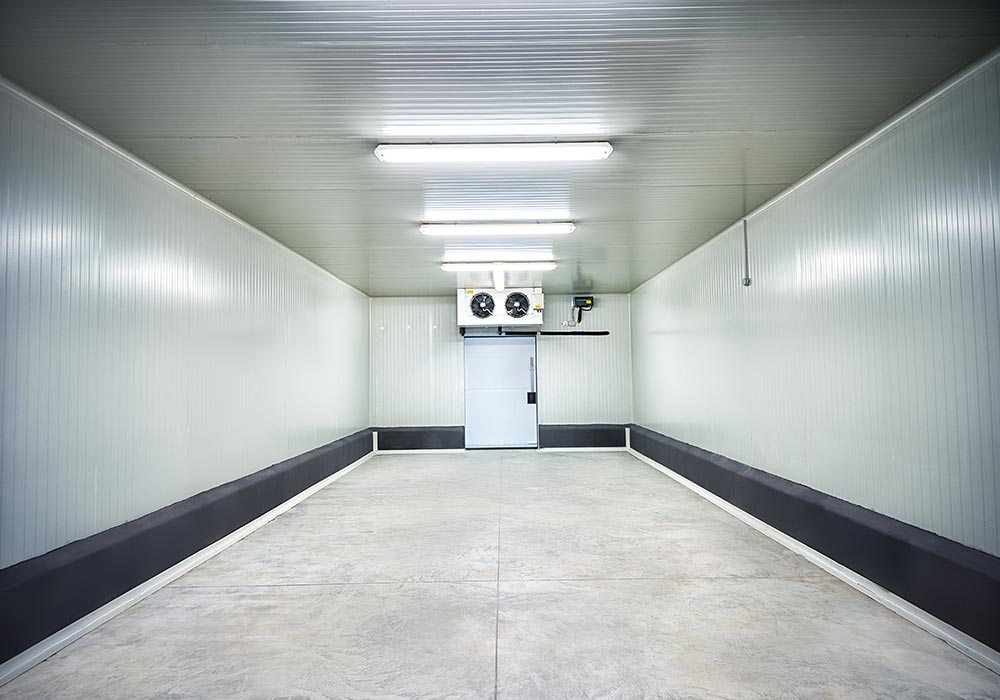 We're the people to call if:
You need a modern walk-in cooler that's a perfect fit for your business.
You have an older cold storage model that needs to be brought back up to snuff.
You're not sure which of the above choices is right for you.
1. We can help you choose the right walk-in freezer/cooler unit. We can also set it up properly.
Deciding you need a walk-in cooler can be (relatively) easy… but getting expert installation is a whole other matter!
Cold storage systems may seem fairly straightforward in theory. However, properly evaluating a customer's needs while assessing the available area and configuring everything to run reliably & efficiently requires a very high – some may even say "master" – level of training and experience.
For example:
Business owners or managers may not realize that the cold storage conditions for fresh food have to be different to those for packaged products. Or that there are key differences between indoor condensing cooling units and outdoor condensing cooling units. Moreover, issues like lighting, access door configuration, and panel construction all need to be considered.
Unfortunately, a lot of business owners and facility managers don't find this out until after it's too late. Once a walk-in or drive-in cooler is set up incorrectly, it's only a matter of time before inventory is lost, maintenance costs are running wild, and energy bills are out of control.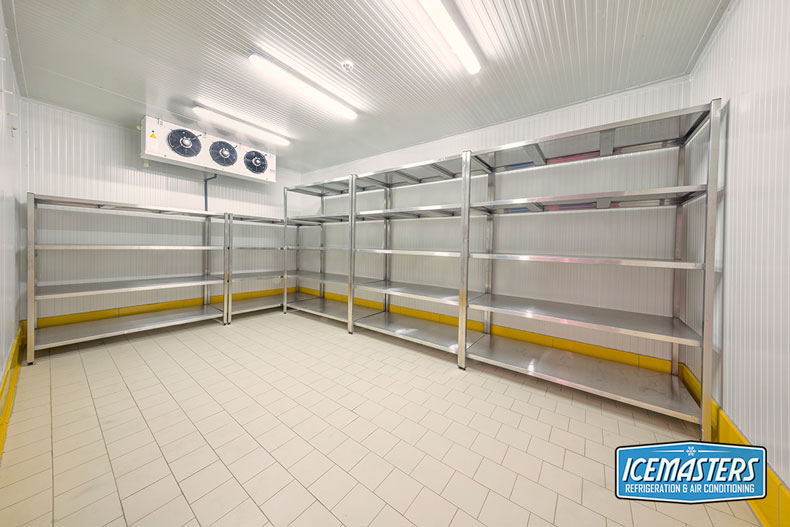 2. Walk-in freezer/cooler and cold storage maintenance
We understand that every minute where your walk-in cold storage system isn't working, your business is losing money. That's why we don't just focus on giving you fast service, but also doing everything we can to make sure that your walk-in or drive-in cooler will keep working smoothly long after we've serviced it.
3. Helping you make the right choice
From simple repairs to complete walk-in freezer/cooler system installations & replacements, we have the tools and technical expertise to quickly evaluate a problem, find the best solutions, and give you the options and information you need to move forward correctly.
When you call the cold storage professionals here at ICEMASTERS, you aren't just scheduling an appointment with some anonymous refrigeration technician – you're getting friendly, expert help from a locally owned & operated business. We want to earn your trust and continued loyalty.
For immediate help with your walk-in freezer or walk-in cooler unit, call us now at 403-294-9384 and learn for yourself why so many Calgary businesses trust ICEMASTERS!