Commercial HVAC Checklist
Get the PDF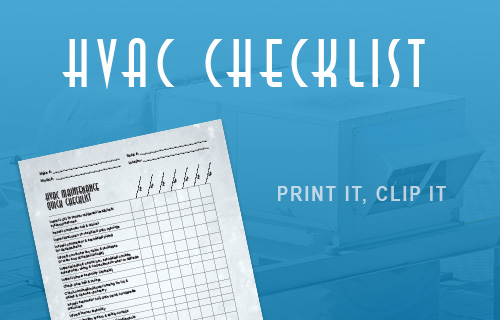 Get your professional HVAC maintenance checklist here (PDF). Your Commercial HVAC system may look like a bulletproof workhorse, but its internals require regular TLC
Grab our free preventative maintenance checklist for your commercial HVAC, print it off, and post it beside your system to keep track.
This checklist will help you maintain your HVAC system, keep your repair needs in check, and help your equipment last longer.
For more Calgary HVAC services and information, feel free to contact us and take advantage of our expert HVAC technicians' decades of industry knowledge and practice experience!