ICEMASTERS Privacy Policy
Serving Calgary, Red Deer, Lethbridge and areas.
At ICEMASTERS, protecting and respecting your personal information is a top priority.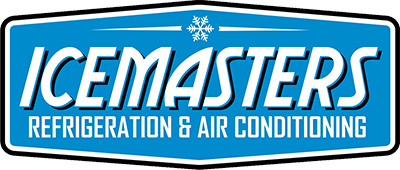 We here at ICEMASTERS want to reassure our Website users that we will not sell, share or rent user information to others in a manner that is not consistent with this Privacy Policy.
THE PERSONAL INFORMATION WE COLLECT:
When you visit us at our location, talk to us online, call us on the phone, or visit our website, we often will collect a limited amount of personal information. We know your privacy is of the utmost importance and ICEMASTERS does not and will not disclose, trade, rent, sell, or otherwise transfer personal information for any purpose other than those set out here.
We collect some limited information from users of our Website at different points and in different ways. Our reasons for collecting this information from our Website's users is to provide users with an efficient, meaningful, and customized experience. Examples of instances where we may collect personal information include (without limitation) when a user:
Places an order or requests product or service information on-line from ICEMASTERS.
To use the Website, or certain portions or feature of the Website, a user may be required to first complete an online registration form which will prompt the user to provide ICEMASTERS certain personal information, including, but not limited to, your name, address, phone number, and email address.
Submits an e-mail address for use by ICEMASTERS.
Subscribes to receive e-mail from ICEMASTERS.
Rest assured that we will obtain the consent of our clients and customers where required and only handle their personal information in a manner that a reasonable person would consider appropriate under the circumstances.
YOUR CONSENT:
We will obtain your consent to collect, use or disclose personal information (except where, as noted below, we may need to do so and are authorized to do so without consent).
Consent can be provided orally, in writing, electronically, or through an authorized representative. It can also be implied in situations where the purpose for collecting, using, or disclosing personal information would be considered obvious.
We may collect, use, or disclose personal information without the client or customer's knowledge or consent in the following limited circumstances:
When the collection, use or disclosure of personal information is permitted or required by law;
In an emergency that threatens an individual's life, health, or personal security;
When we require legal advice from a lawyer;
For the purposes of debt collection;
To protect ourselves from fraud; or
To investigate an anticipated breach of an agreement or a contravention of law.
SECURING PERSONAL INFORMATION:
We will not trade, sell, or share the personal information you have submitted to any third party without your consent, except when we need to use such information to help us provide technical services for the Website, and address a question or concern about our products and services.
Concerns About Your Privacy
If you have any questions or concerns about privacy, confidentiality or how a request for Personal Information has been handled by us then please contact us at:
(Mail only):
108 Suncrest Way SE,
Calgary, AB T2X 1W4
(403) 294-9384
---
Important Website Terminology

Cookies: "Cookies" are small, removable pieces of data that are stored by a user's Internet browser on a user's computer when this Website is accessed that enables us to track and personalize our website to enhance each user's website experience. Most web browsers allow you to control cookies installed on your computer. You can delete them, block them, or have notifications sent to you when a cookie is stored on your computer. However, if a user's browser refuses the cookie, some of the features and services of this Website may not work to their fullest or properly.
Anonymous Data: We collect "anonymous data" when you visit most pages on this Website. Anonymous data is general information about your contact details, but does not personally identify you or connect a particular use to you. Your visit does provide us with useful data, but it will not be linked to your personal information, such as your IP (Internet Protocol) address, browser type, operating system, domain name, access times and referring website addresses. We use anonymous data to obtain general statistics regarding the use of ICEMASTERS' website and its specific web pages and to evaluate how our visitors use and navigate our websites on an aggregate basis. We simply do not link anonymous data, including yours, with any personal data or information.
Google Analytics: We use certain tools provided by Google, e.g., Google Analytics, Google AdWords Conversion tracker, and other Google services across our websites that place cookies on a user's browser. These cookies help us personalize the website experience and increase the website's effectiveness for our visitors. These cookies are set and read by Google.
Google AdWords: We also use Google's AdWords functions and tools, including cookies, to display our offers and services across the web. We place tags on certain browser pages, and then a third party reads these cookies and may serve an ad via a third party's website. We use this tool to help bring you offers we think might interest you based upon your past online choices.